3 differences between inflatable and TPE
Usually when people think about sex dolls, they immediately associate the thought with the inflatable sex toy; but in the last years, the TPE variant of this toy is gaining a lot of popularity. We fairly think that real-looking dolls are the future of sex toys. In this article we'll show you why.
As we mentioned above, TPE dolls have an
internal structure that allows the doll to be put in multiple positions;
from sitting, standing, doggy style or any other position that can be mimicked from a real person.
An inflatable doll, on the other hand, any type of postures are very limited, and the feel to the touch is not as real as of a TPE variant. Also, the faces used in inflatable dolls are nowhere near the realistic heads we can find in a TPE one.
The main material used for building an inflatable doll is a combination of both welded vinyl or latex, and the user is meant to blow up through a valve to give it the form of a real person. 
Real-life dolls though, are built with medical grade silicone or TPE, the thermoplastic elastomers, with a metal structure to give them the most realistic looks and feel as of a real person.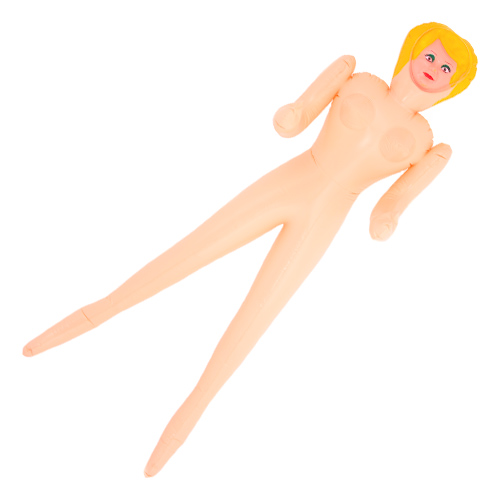 For obvious reasons, an inflatable doll is easier to conceal because when it is empty, it is kind of a plastic bag and can be stored anywhere. It's structure isn't entirely solid, as it is filled with air.
On the other side, TPE dolls are full size, and can weight up to 50kg. It may be more difficult to be discretely stored, but if discretion is not an issue for you, the pay-off of a TPE variant is having a more real-like sexual experience.